Pastor Matthew Christo welcomes you  to the Fort Pierce SDA Church in Fort Pierce, FL. We are a Christian community and would love to have you join our family each and every Sabbath. We also have a Monday night bible study, amazing Fact, at 7pm hosted by our assistance head elder Bro. Patrick Morris and we also meet each and every Wednesday at 7:pm for our mid week prayer service.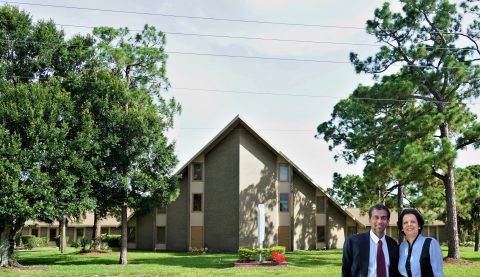 Pastor Matthew Christo and Wife Janice
Fort Pierce SDA Church:
2601 Virginia Ave
 Ft. Pierce, FL. 34981 
Join Us This Saturday
Sabbath School: 9:30am
Worship Service: 11:15am
  Located on site is our own free health clinic " GOOD SAMARITAN".  We are open every Wednesday between 3pm-7pm. please check the calendar to see if we are open or call 772-466-1844 for further information.
Come join us for the next eight  weeks, every Wednesday night, from 7pm-8pm beginning on OCT 10, 2018, for the CREATION HEALTH. We will begin with CHOICE on the 10/10/2018, and finish with NUTRITION on 11/28/2018. Come and see what the Lord have in store for you and receive  a Blessing. 
This week Wednesday night, 11/28/2018 @7pm,  will be on N- NUTRITION
.